About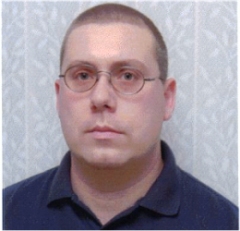 My name is Mike Harding and I am one of the founders of ABC Security Services Ltd which was established in 2008. I have been working in the security industry for over 20 years building on my skills and keeping updated with the latest technologies.
The company has gone from strength to strength, installing all kinds of security equipment, gates and control systems. Companies we have worked for include Liberty Living, Downing Development, Blue Deer Developments, Mercedes and M.J. Quinn Integrated Services. We have also installed security equipment at a host of private domestic premises. Our services include Domestic & Commercial Security Systems, Access Control, Electric Gate and Garage Door Automation, CCTV Cameras, Alarms, Intercoms and Integrated Systems.

I started in the electronics industry when I left school in 1985, working for a local company, Microwave Modules, in Liverpool. The company specialised in the design, production and manufacture of radio and telecommunications electronic equipment. I worked for the company for fifteen years, gaining skills in soldering, assembling circuit boards, wiring and testing of circuit boards and panels. In 1997 was promoted Team Leader and in 1998 I was given the position Board and Assembly Supervisor and Production and Repairs Manager in 1999.
In 2000, I started at Cam-Tech UK Limited in Liverpool, as Service Manager working on the installation of the Railway CCTV and CIS (Customer Information Systems) across the North West and supplying and maintaining CCTV and access control systems at Liverpool University and John Moors University (JMU) and across the commercial industry. In 2004 I joined M.J. Quinn Integrated Services as Security Service Manager, where I was responsible for giving work to sub-contractors and assigning jobs for the Service Engineers, solving problems, product testing and evaluation, visiting troublesome sites, customer liaison and commissioning major projects.
In 2006, wishing to extend my skills portfolio, I commenced work for Ken Parry & Co, a Company that specialises in supplying and fitting garage doors and automated gates to Liverpool, Cheshire and The Wirral. During my time at the company, I gained a good knowledge of installation and repair of garage doors, including repairing and replacing automatic door operators and roller shutter controls. I gained a great deal of experience in the supply and installation of a variety of electric gates and automation equipment, surveying potential sites for gates, quoting and buying and installing to the customers own specification and needs.
In 2008, I felt the time was right to start my own business to secure my own future and ABC Security Services Ltd was born. Since then, the company has gone from strength to strength, installing all kinds of security equipment, electric gates, barriers, access control and security systems across the North West.
Approved Installer